EMBROIDERY - HEAT TRANSFERS - SIGNS - DECALS - BANNERS...
WE can do it all in our shop!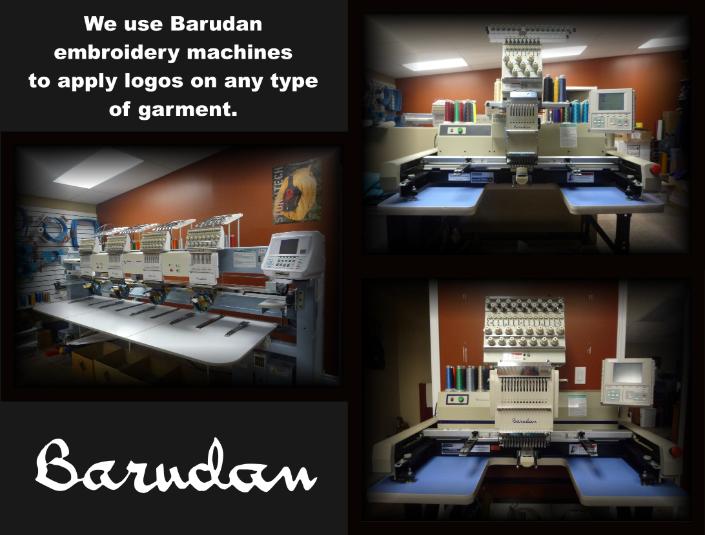 Since 1998 - we have been helping lots of businesses, teams, schools, groups, families, individuals...getting the look they want!
Either with embroidery...heat sealed logos...jerseys...uniforms...ect.
Located in Hearst Ontario.
We offer quality and personal service to all orders...!
Service is available in FRENCH and ENGLISH.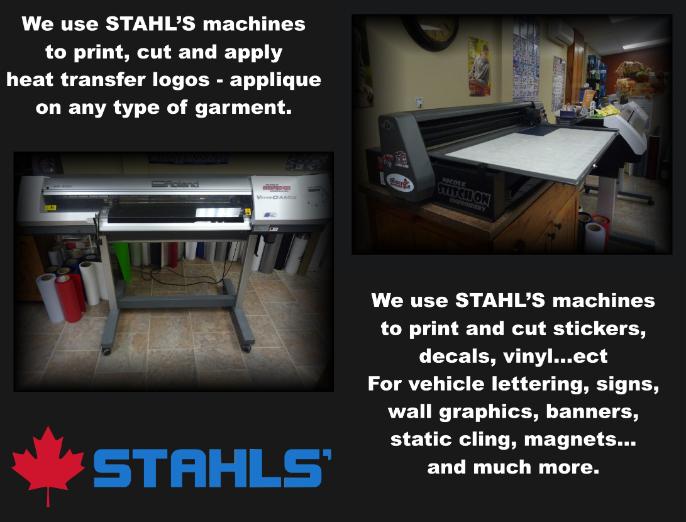 We have major suppliers for:
PROMOTIONAL PRODUCTS
pens...pads...mugs...lanyards...glass...medals
key chains...magnets...bags...flashlights
and the list is endless...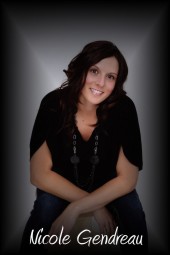 BUSINESS HOURS
MON- WED 10:30am - 6:00pm
THU-FRI
10:30am - 5:00pm
JULY - AUGUST
CLOSED ON FRIDAYS